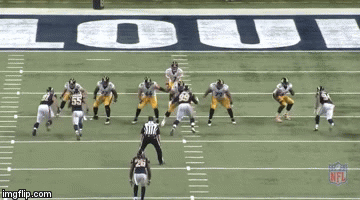 To say that the Minnesota Vikings will investigate every potential left tackle option is probably a severe understatement. With a very weak class of free agent left tackles, the Vikings will be looking near and far for a solution at their most unsteady position. But that solution should not be recently-released tackles Kelvin Beachum and Ryan Clady or Branden Albert, who the Miami Dolphins are currently trying to trade.
All three available linemen have something in common: They were injury last season at one time or another. Albert had wrist surgery, Beachum had a concussion and Clady suffered a torn rotator cuff.
That might give the indication that injuries hampered their performance and that there's a chance they'll bounce back into previous form. While the logic makes sense, the Jaguars, Jets and Dolphins would not be moving on from them if they believed that were the case. A closer look at the All-22 film reveals that each was already struggling and injuries probably exacerbated their problems rather than causing them.
Let's start with the Beachum, who is the youngest of the group at 27. At one time, the Pittsburgh Steelers used him as a hybrid tackle/tight end because he is undersized at 6-foot-2, 303-pounds. He began starting for the Steelers in 2013 after they benched train-wreck tackle Mike Adams. For two seasons, he received decent ratings from Pro Football Focus.
But the mistake that is made with Pro Football Focus rankings is using them as a context-free player rating system. The tape-watching gurus grade whether a player did his job or not, but they don't factor in how or why a player was bad, average or good. In Beachum's case, a review of his 2015 season on film reveals that Pittsburgh tried to give him consistent help in the form of a tight end or guard. And he still struggled against quality competitors.
Here is an example of Pittsburgh's matchup against the Rams in which Beachum gets help and is still beat inside by Robert Quinn, eventually tackling the pass rusher.
Part 2 of the help Beachum received is No. 7 under center. Ben Roethlisberger still completes the pass despite the protection breakdown. His brilliance inside the pocket likely helped the struggling tackle.
Beachum has a major issue with inside moves, in part because he jumps out of his stance early on a regular basis. Great edge rushers seem to realize this as it could be seen over and over again on film.
The former seventh-round pick also does not appear to have the strength to go toe-to-toe with the most powerful outside linebackers and defensive ends. Against the Vikings, Everson Griffen had a terrific game, simply overpowering Beachum.
Notice that the tackle doesn't get any help on this play from a tight end, running back or guard, leaving him all alone to get blasted by Griffen's bull rush.
As a backup tackle, Beachum would be nice to have since he has starting experience, but he would not be the major upgrade the Vikings are seeking.
Neither would veteran Branden Albert.
In 2013, Football Perspective looked at how tackles age and discovered that by age 30 most have begun to decline. Chase Stuart wrote:
"By (Football References 'Annual Value' stat and Pro Bowls), tackles peak at age 28, but then the lines start to diverge. By age 34, only 46 of the 78 tackles were even active; however, of those active players, they were able to sustain much of their production even through age thirty-five. Of course, here "sustain their production" is often a synonym for "earning Pro Bowls" and when it comes to offensive lineman, earning Pro Bowls at age 34 and 35 often have little to do with actual ability. Jeff Saturday made the Pro Bowl in 2012 at age 37 just days before being benched by the Packers."
Here is Stuart's chart on AV and Pro Bowls. You'll notice it's pretty similar to a running back age curve.
This doesn't mean that teams should run away from older tackles every time. Free agent Andrew Whitworth had demolished the age curve by ranking second by Pro Football Focus measures at age 35. You might interpret it to say: Once a player falls off, they either get worse or end up out of the league.
That wouldn't give you much confidence in acquiring Albert or Clady.
Even before Albert's wrist injury in Week 1 against Seattle, he looked severely overmatched.
Coincidentally, the Jacksonville Jaguars, who cut Beachum, are reportedly interested in Albert according to the Miami Herald. The price is expected to be a conditional pick or a roster player like tight end Julius Thomas, who has struggled after signing a big deal in Jacksonville.
As for Clady, he would be Andre Smith 2.0. I
Like Smith when he signed a 1-year, $3 million deal with the Vikings to play right tackle last year, Clady isn't just coming off one bad year, he's been poor for three straight.
While the Vikings are in a tough spot, they can't allow the desperate need for a fix to cause a poor decision. They would be better off signing Detroit's Riley Reiff and moving him back to left tackle or even bringing back Matt Kalil on a low-risk contract than grabbing either Beachum, Clady or Albert.
The post Vikings should avoid recently-made-available tackles Albert, Beachum and Clady appeared first on 1500 ESPN Twin Cities.
Source:: 1500 ESPN Sportswire