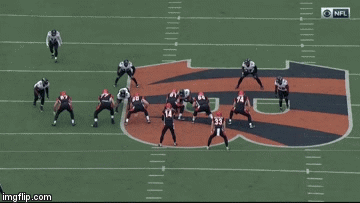 With the Super Bowl over, the next big NFL date is March 9, when the new league year begins and free agency opens. The Minnesota Vikings are expected to be active in free agency, so as we make our way toward the start of the signing period, we will go position-by-position, analyzing which free agents the Vikings could/should be interested in. We began with the quarterbacks, now to the running backs….
Vikings need another running back
America's worst running team in 2016 will be looking for help at the running back position regardless of whether they decide to keep Adrian Peterson or part ways. Whether it's a partner for Jerick McKinnon or competition for him as Peterson's No. 2, the Vikings could use another duel-threat back to assist in Pat Shurmur's quick passing game.
Le'Veon Bell, Pittsburgh Steelers
Career stats (via Football Reference)
As one of the NFL's elite running backs and the centerpiece of the Pittsburgh Steelers' offense, it would absolutely stunning if Bell was allowed to hit the market. Not only is he the ultimate duel-threat, with 1,884 yards from scrimmage in just 12 games last season, but Bell's style is unique to any other running back in the NFL. He is incredibly patient and explosive, waiting for holes to develop and then blowing through them for huge gains. If he somehow ended up on the market and wasn't franchised or signed to a long-term deal, you'd have to imagine that the Vikings would be checking in on the price.
Eddie Lacy, Green Bay Packers
Green Bay may look to re-sign Lacy as a compliment to newly-discovered running back Ty Montgomery, who made a successful transition into the backfield after spending the beginning of his career as a wide receiver. While Lacy's season was shortened by an ankle injury, he was very effective in the first five games of the year and has been above 4.0 yards per carry in every season of his career. It might be attractive for the Vikings to have one back who could pound away in running situations and a receiving back for shotgun and third down situations. In that role, Lacy would be a terrific grab (assuming they move on from Adrian Peterson), but the cost may be more than the Vikings want to spend.
Rex Burkhead, Cincinnati Bengals
A former sixth-round draft pick, Burkhead had been relegated to a special teams role before this season, but when his opportunity came, he performed very well, especially in the passing game. In Week 17, the Bengals gave him the majority of carries and Burkhead did not disappoint, gaining 119 yards on 27 runs, including this one, showing some patience and vision.
Because Burkhead does not have a large sample size of success, the 5-foot-11, 215-pound ex-Nebraska runner could be a free agency steal.
LeGarrette Blount, New England Patriots
Normally when you think of the New England Patriots' offense, the first thing that comes to mind isn't a 6-foot, 250-pound running back, but Blount was key in wearing down opposing defenses, scoring at the goal line and killing clock when the Pats were ahead. He carried the ball 299 times and scored 18 touchdowns, which led the NFL. While he would probably like to stay with New England, the Patriots only paid him $1 million last season and might not want to dish out more cap space for a running back. There would be concern about the miles catching up to him, but the former Oregon Duck might be a cheaper version of Eddie Lacy.
Jacquizz Rodgers, Tampa Bay Bucs
During his time with the Falcons, Rodgers was always a quality receiver out of the backfield but struggled to find his groove as a runner. That changed this year with the Buccaneers, who turned to Rodgers more often as Doug Martin struggled mightily. Here, he impressively cuts hard, then dodges a tackler in space for a huge run.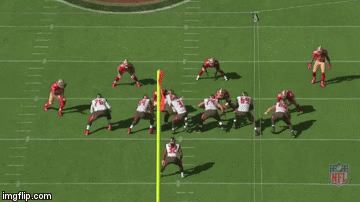 Offensive philosophy may play a large role in the Vikings' decision making process. Shurmur might want to lean toward the way Philadelphia's backfield was during his time under Chip Kelly with backs like Darren Sproles and LeSean McCoy who could run successfully out of the shotgun and catch passes. Rodgers fits that mold.
Latavius Murray, Oakland Raiders
While Murray has had the benefit of a terrific offensive line in Oakland, he has be a consistently solid running back over the last two years, both in pounding away at opponents with his 6-foot-3, 225-pound frame and playing a role in the passing game. There are very few proven, stable No. 1 running back choices in free agency, which could boost the price for Murray.
Chris Thompson, Washington
Averaging 5.5 Yards Per Carry in 106 carries certainly doesn't guarantee that Thompson could be a consistent force if given more playing time, but it does make him an intriguing player in free agency. Concerns about Thompson have been about his size and pass-protecting shortcomings. There isn't any question that he is a playmaker and strong receiving back.
Bobby Rainey, New York Giants
In 2016, Rainey was used exclusively in the passing game, but was effective in limited duty. As far as low-price depth options go, Rainey could offer some value. However, asking him to be anything more than a No. 3 might be too much.
Christine Michael, Green Bay Packers
Early in his career, Michael produced some solid Yards Per Carry numbers when mixing in for Marshawn Lynch, but when given more opportunities he hasn't been very effective. The Seahawks released him after averaging 3.9 Yards Per Carry and a horrendous 4.9 Yards Per Reception. Green Bay saw basically the same results. A very poor man's Lacy or Blount, Michael shouldn't expect many teams to be interested in his services this offseason.
DeAngelo Williams, Pittsburgh Steelers
Until this season, the veteran running back hadn't shown any signs of aging. However, at 33, Williams was injured and largely ineffective when he was running behind Pittsburgh's excellent offensive line.
Other running back free agents
James Starks, Darren McFadden, Jonathan Grimes, Travaris Cadet, Fozzy Whittaker, Andre Ellington, Benny Cunningham, Tim Hightower, Denard Robinson, Justin Forsett, Danny Woodhead, Lance Dunbar, Chris D. Johnson, DuJuan Harris, Kenjon Barner
The post Vikings countdown to free agency: The running backs appeared first on 1500 ESPN Twin Cities.
Source:: 1500 ESPN Sportswire