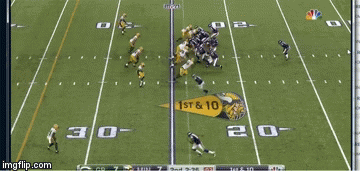 After the Minnesota Vikings' loss to the Detroit Lions on Thanksgiving Day, ESPN's Bill Barnwell wrote a smart piece about why the Vikings made a mistake by trading for quarterback Sam Bradford. If we were just looking at Bradford's past performance versus the value of a first-round pick, maybe the move wouldn't add up, but at the time of the deal there was a lot more to the formula than that.
The Vikings were thinking about their window to win when they traded for Bradford. They were taking into account the sheer capital they had already spent to build an uber-talented defense for their former defensive coordinator head coach. They were thinking about having the second oldest roster in the NFL to start the season and how they were one wide-left kick away from a playoff win against the Seattle Seahawks with so-so quarterback play, a great defense and good running game.
They made the trade understanding that elite defenses are hard to repeat from year to year, so when you have one, you don't want to waste it by having ineptitude on offense. Decision makers no doubt were considering the fact that the No. 1 and No. 2 defenses in yards per play against made the Super Bowl last year.
It was reasonable for the Vikings to believe that they would have a top-notch defense. In 2015, Mike Zimmer's club was solid on that side of the ball, ranking 5th in points against, 11th in yards per play against and 11th in Football Reference's Expected Points Added statistic. The rightly assumed that 2015 draft picks Trae Waynes, Eric Kendricks and Danielle Hunter would positively impact those numbers and that they could elevate to one of the league's best defenses.
It also made sense to think that the right circumstances could bring out the best in Bradford, who had finished the 2015 season with a 65.8% completion percentage, 90.3 quarterback rating and 7.3 yards per attempt over the final 11 games of the season despite having his receivers drop more passes than anyone else in the NFL and despite Philly's lack of running game and internal strife with coach Chip Kelly.
You might say that plucking the final 11 games of a season is a red flag for sample size selection and that his career numbers paint a clearer picture. Normally that would be right, but Bradford was handed unusually awful teams early in his career and he suffered a number of injuries that set him back. Bradford's receiving corps in 2011 included Brandon Lloyd, Brandon Gibson, Lance Kendricks, Austin Pettis, Greg Salas and Denario Alexander. He went through a high ankle sprain in 2011, then bounced back with 21-touchdown season in 2012, only to tear his ACL in Week 7 of 2013 and then suffer another torn ACL in Week 3 of the preseason in 2014.
It was fair to think that the version of Bradford that Vikings GM Rick Spielman saw on tape last year – the one that Pre-Snap Reads author and 1500ESPN contributor Cian Fahey tracked as 2015 season's most accurate of any quarterback – was closer to what they would see in Minnesota than the rookie in '09 who was playing on a team that lost 15 games the year before.
Bradford wouldn't be the first top-overall pick QB to start slow and end up leading winning teams. In his first 55 NFL games, Eli Manning had a quarterback rating of 73.4 and averaged a sorry 6.3 yards per attempt. He's now a borderline Hall of Famer. Kansas City's Alex Smith posted a 72.1 rating and 6.2 yards per attempt mark over his first 50 started. He has 70 touchdowns, 24 interceptions and averages 7.1 yards per attempt since joining KC. Over his first 49 games, Bradford was slightly better than both Manning and Smith (79.3, 6.3).
The Vikings figured they could give Bradford the proper weapons to succeed. While the running back age curve is quite clear, Adrian Peterson led the NFL in 2015 in rushing with 92.8 yards per game and 11 touchdown. He averaged a solid 4.4 yards per carry. Even if he performed at an average level, the sheer threat Peterson's big-play ability should have been enough to help his QB.
Even if Peterson wasn't his old self, the presence of Jerick McKinnon made it logical to believe the Vikings were going to be pretty good out of the backfield. In 165 carries before the 2016 season, he averaged 4.9 yards per rush and flashed ability to be effective in the passing game.
Bradford's options at wide receiver and tight end appeared to be the best of his career by far. Budding star Stefon Diggs emerged as one of the league's best route runners in the second half of 2015 and the Vikings drafted Ole Miss star Laquon Treadwell with the 23rd overall pick. When they acquired Bradford, the Vikings would have expected Treadwell to become a major part of the offense. And Rudolph is a former Pro Bowler with good hands. Bradford's chemistry with Zach Ertz in Philadelphia predicted good things for Minnesota's tight end.
It wouldn't have been batty to surmize that all of those things would add up to either a similar performance by Bradford to the last half of 2015 or better.
Here's the thing: It was all working out exactly the way they thought until the stars aligned to implode the season.
Nobody would have dreamed the Vikings would lose its starting left tackle, backup left tackle, starting right tackle, starting right tackle, running back, No. 1 receiver, left guard, right guard and center at various times.
It doesn't take too close a look back to see how injuries at tackle impacted Bradford. In Minnesota's first win over the Green Bay Packers, Bradford hit Diggs for a 44-yard pass off of play-action with Peterson in the backfield. While Matt Kalil won't be mistaken for Richmond Webb any time soon, he at least forces his man outside and gives Bradford a chance to throw down field.
After both Kalil and right tackle Andre Smith went down for the year, the Vikings replaced them with TJ Clemmings and Jake Long. While Long wasn't always as bad as he was in the clip below, he was still a liability. And Clemmings is currently rated the worst tackle in Pro Football Focus history. So the injuries made any type of play-action play as risky as skydiving without a parachute.
The below replacement level players at left and right tackle also made it impossible for the Vikings offense to use any seven-step drops, even as a change up from the quick-passing game.
After two absolutely disastrous games against Philadelphia and Chicago in which Norv Turner kept dialing up play-action passes and deep drops and watching Bradford get mauled, Turner resigned and interim offensive coordinator Shurmur took over.
Shurmur is known for the West Coast offense, so naturally he worked to cover up the injury problems with quick passes. However, the idea that the West Coast offense is only about short passes and short passes only is kind of a misnomer. At its best, say late-80s 49ers, the deep option is the first look for the quarterback, then the second and third read are the underneath or dump off passes. But the Vikings' ability to use that deep option – and/or play-action – has been largely eliminated by pressure from the opponents' front four.
And yet Bradford was finding a way to have relative success.
In last two games under Turner, Bradford had QBR ratings of 7.6 and 20.9 (out of 100). In the three games that followed, he posted QBRs of 76.9, 83.4 and 62.6. The main reason: Bradford threw the ball to Diggs over and over. In those three contests, the Vikings' ace receiver grabbed 32 passes on 36 targets.
Against the Lions on Thanksgiving Day, Bradford was without Diggs and two more offensive linemen got hurt. There was only so much he could overcome.
Sure, the Vikings' quarterback deserves criticism for failing to make a big-time throw against Detroit with the season on the line and for making a bad read on the interception that set up the Lions' game-winning field goal, but that doesn't mean the Vikings should regret the trade.
There is no way of telling whether other quarterbacks would have done under the same circumstances, but their options consisted of playing Shaun Hill – who most certainly could not have withstood the hits Bradford has taken – or trading for Mark Sanchez, Mike Glennon, EJ Manuel or Josh McCown.
Bradford may not be Tom Brady – who took an injury-riddled team to the AFC Championship last season – but he gives any team a much better chance to win than any of those quarterbacks.
Teddy Bridgewater's future is also relevent. If his knee injury was only going to keep him out for this season, maybe there would be a good case for sticking the QB position together with glue and paper clips. Maybe they could have repeated what the 2015 Houston Texans did – go 9-7 with Brian Hoyer, Ryan Mallett, TJ Yates and Brandon Weeden. But Bridgewater might not be ready to play in 2017. Spielman said repeatedly that the fact Bradford is under contract through next year was a big part of acquiring him. It gives the Vikings a chance to find out whether Bridgewater can fully recover.
Imagine Bridgewater couldn't come back right away. Then what? Draft someone? Trade for the next Brock Osweiler and overpay him? Try for Tony Romo? None of these options are better than having Sam Bradford.
Another point to be made: This season isn't over. The Vikings play Dallas this week, then they play a group of defenses whose average Expected Points rank is 23rd. Right now ESPN is giving the Vikings a 50-50 shot to make the playoffs. Not only is it too early to judge the result of the deal now, we probably won't really be able to look back and give a grade for the trade until at least next season and even beyond as we judge how the roster holds up without a first-round pick in 2016.
No matter how it turns out in the short term and long term, the Vikings made a move that fit their window to win and the success of that move (so far) has been severely altered by things they couldn't have seen coming.
The post No matter the outcome, Bradford trade was the right move appeared first on 1500 ESPN Twin Cities.
Source:: 1500 ESPN Sportswire